THE AMERICAN TRADITION
Set in Antebellum America, Eleanor—cross-dressing as a white planter—and her husband, Bill—pretending to be her loyal servant—attempt to escape to the free state of Pennsylvania. Their operation is running smoothly until they meet Walsh, a drunk planter and member of the Not All Slavers organization, who steals Bill at a rest stop. Armed with a semi-automatic and her fair skin, Eleanor sets out to rescue him by any means necessary.
3M, 2F
Rising Circle Theatre Collective INKtank selection, 2017

New Light New Voices Award finalist, 2017/18

New Light New Voices Award winner, 2018/19
IMPACT
Childhood friends Naomi Xiu and Zack Booker's paths have led them to different worlds — Zack working for an Asian American civil rights group, and Naomi serving as a police officer. But when a gunshot rings out in a stairwell of a Bronx housing project, they become starkly linked — and the reverberations will ripple through their lives, the city and beyond.
6M, 5F
O'Neill National Playwrights Conference semi-finalist, 2017

Princess Grace Award finalist, 2019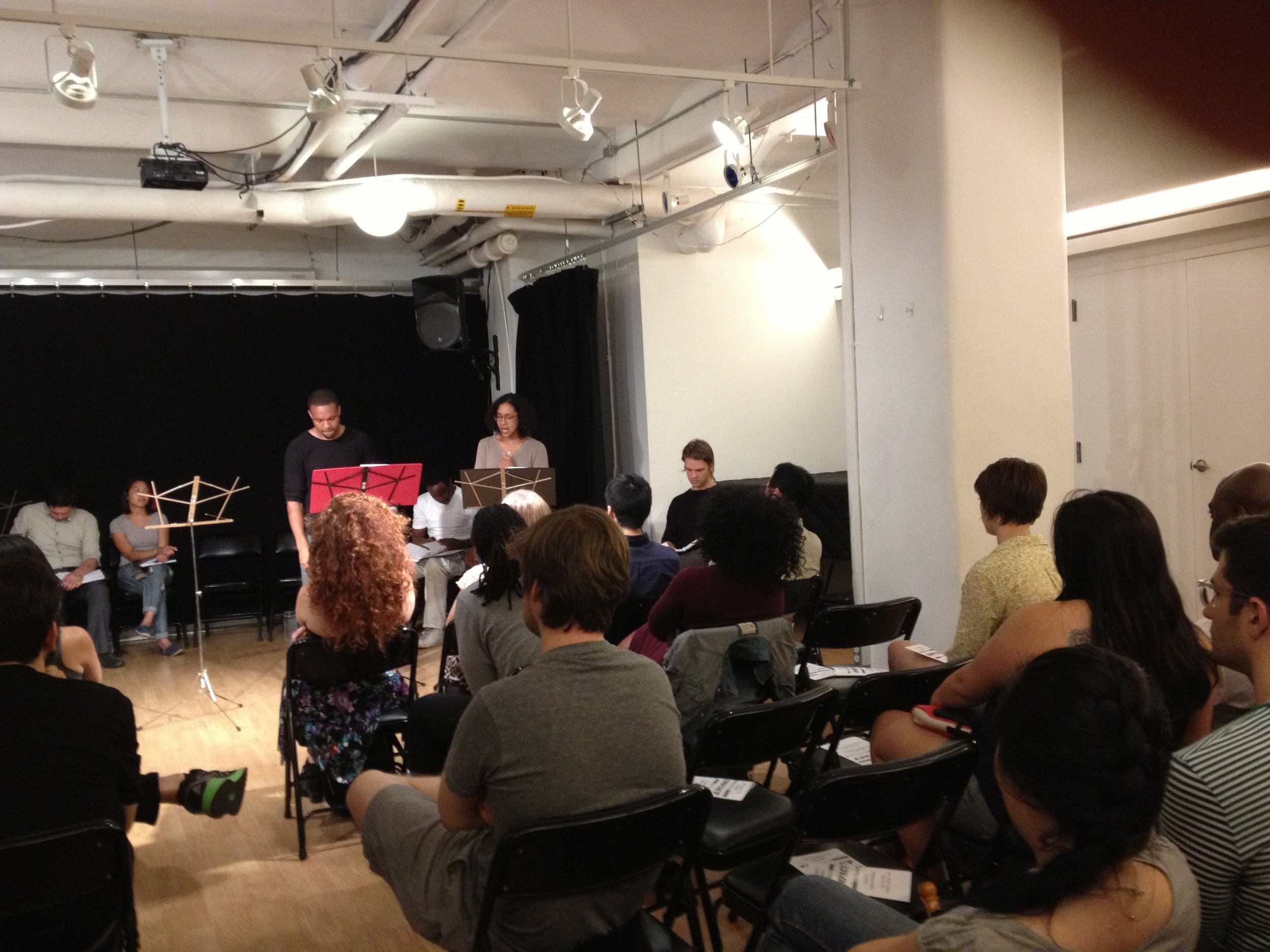 THA CHINK-MART
In a small, suburban town in Long Island, New York, five Asian American teenage friends battle through high school—where they're marked as Asians—and their ethnic home fronts—where they're too American. Finding solace only amongst each other, they attempt to define for themselves what it means to be an Asian in America… for better or for worse.
4M, 2F
The Blank Theatre - Living Room Series selection, 2017

Princess Grace Award semi-finalist, 2017

PlayPenn New Play Conference selection, 2018
PURE//LOVE
(WORK IN PROGRESS)
Two couples attempt to reconcile the reasons why they love the people they do. Half experiment, half medical exam, peer through the looking glass of 4 people of color navigating the politics of their desires.
4 POC, adults, any gender